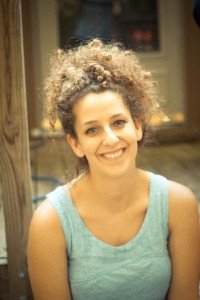 Nadya is a doctoral student in Epidemiology at UNC. Her dissertation focuses on Medicaid-Medicare dual eligibles with HIV and she is conducting a pre-post comparison to estimate changes in health outcomes associated with the transition to Medicare Part D prescription drug coverage.
Before coming to Chapel Hill, Nadya worked as a research analyst for a health economics and social policy company in California. Traveling across the country, she made it to UNC, where she developed a taste for a wide range of analytic methods. Originally from Maryland, she considers coming to North Carolina one of the best decisions she's made.
In addition to her dissertation, Nadya is passionate about presenting and visualizing quantitative data, and always looking for novel ways to hone those skills. But it's not all work, in her free time, Nadya is exploring the complex world of social dance, learning how to play old-time fiddle, and doing basic woodworking.