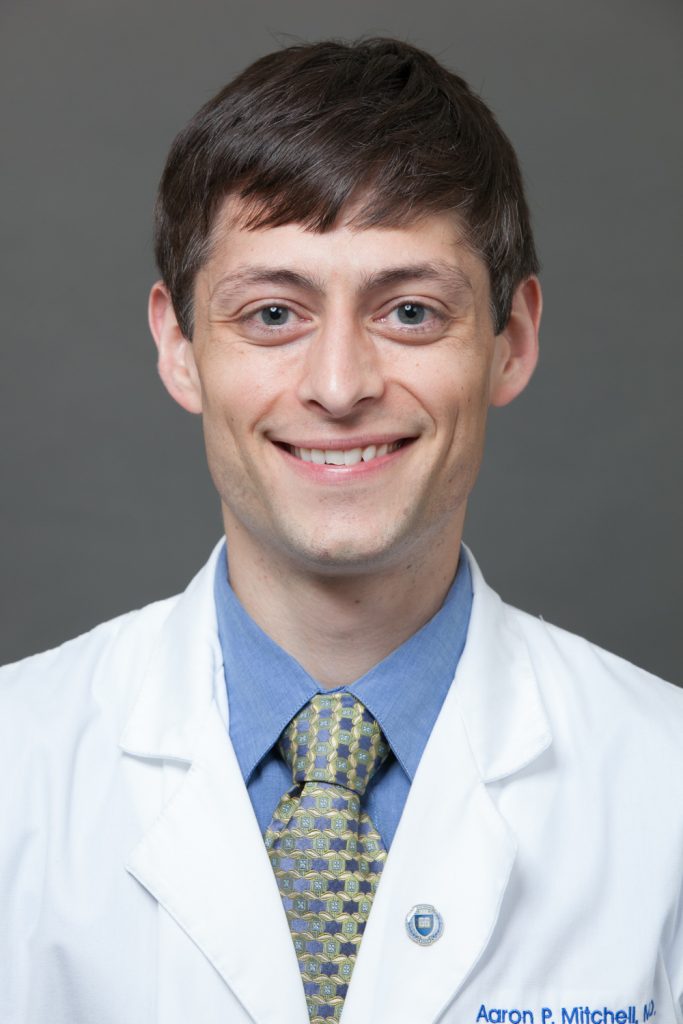 Aaron Mitchell is a fellow in medical oncology at the University of North Carolina.
Aaron grew up in North Carolina, and received his BS in biology from Yale University in 2005. He received his MD from New York University School of Medicine in 2011, before returning to his home state to train in internal medicine at Duke University Hospital. At Duke, he served as the Chief Resident in Quality and Patient Safety at the Durham VA Hospital from 2014-15. He began his fellowship in medical oncology at UNC in 2015.
Aaron's research interests are, broadly, in understanding the delivery and financing of cancer care. More specific areas of focus include pharmaceutical pricing, oncology care reimbursement structure, development and adherence to clinical practice guidelines, and oncology clinical trial design. He has recently published research findings related to the public availability of oncology clinical trial data, the generalizability of clinical trial results, and financial conflicts of interest in oncology clinical practice guideline creation.
During his time at UNC, he has worked primarily with Dr. Ethan Basch at the Lineberger Cancer Center, and Dr. Stacie Dusetzina at the UNC Gillings School of Global Public Health. Concurrent with the beginning of his post-doctoral fellowship at Sheps, Aaron began studying towards an MPH in Epidemiology at Gillings in 2016.