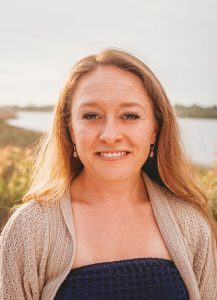 Katie is a medical anthropologist and health services researcher, currently serving as a postdoctoral research fellow at the Sheps Center. Her work is driven by overarching interests in the cultural, clinical, and familial management of severe mental illness, the complex variables that contribute to differential access to healthcare, and the implementation of interventions that could improve the treatment and quality of life of psychiatric patients.
Katie grew up in Piqua, Ohio, and received her BA from Emory University in 2006. She worked as a clinical trial coordinator for almost two years before going back to school in 2008. She received her MA and PhD from UCLA's Department of Anthropology, under the guidance of Thomas Weisner, Elinor Ochs, Elizabeth Bromley, Linda Garro, and Steven López. Her dissertation focused on outpatient psychiatric care in the only public psychiatric hospital in the state of Puebla, Mexico. In that setting, she documented the explanations provided by clinicians, patients, and kin regarding the cause and appropriate treatment for various psychiatric disorders and subsequently tracked patient medication compliance and treatment progress in light of those views as well as psychiatrists' efforts to maintain therapeutic engagement across time. This work has been published in the journal Culture, Medicine, and Psychiatry.
Katie is currently working on several mixed-methods projects with Kathleen Thomas at the Sheps Center and Asia Maselko in the Department of Epidemiology. She has led a team of coders in the assessment of Shared Decision Making during audio-recorded psychotherapeutic visits with study participants who undergo a 4-session activation intervention. Using a validated scale of clinical Shared Decision Making (Elwyn et al. 2005, 2013), the team generated a bidirectional, behavioral "score" of the communication and cooperation between doctor and client while working toward a treatment decision, and found that it is challenging to implement certain components of shared decision making even among skilled clinicians. Katie has also worked with Asia Maselko on a healthy aging project based in Sri Lanka, which has the fastest growing elderly population in South Asia. Together, they have written a manuscript showing that among elders who live with kin, a more enriched physical and interpersonal home environment is associated with higher cognitive function, lower psychological distress, and better quality of life. The research team has received a National Institute on Aging collaborative grant to return to northern Sri Lanka and continue this work, with the hope of designing and implementing an intervention that is appropriate to the local context and culture and can improve the health and well-being of residents as they age.