Related Stories
Fraher Funded to Study Shift to Value-based Care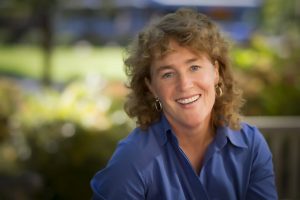 A group of UNC Family Medicine researchers, led by associate professor Erin Fraher, PhD, MPP, has been awarded a $255,000 grant from The Duke Endowment to study UNC Family Medicine's shift to a value-based healthcare model. The project, "Producing the Evidence Needed for Hospitals to Successfully Navigate the Shift to Value," will begin January 1, 2020 and run until December 31, 2021.
Hospitals understand that rapidly approaching value-based payment reforms will pressure them to redesign care delivery models, hire new types of providers, redesign roles of existing staff, reconfigure workflows, and develop team-based models of care. However, they lack evidence on how to undertake these changes in a financially sustainable way.
This project will generate much needed information to guide the shift from FFS to capitation by studying an experiment in care delivery at The UNC Family Medicine Center (UNC FMC).  Starting July 1, 2019, the UNC FMC (with clinics at Chapel Hill and Durham) began to pilot a capitated, Per Member Per Month (PMPM) model. The PMPM model is a common type of value-based care. The project will evaluate changes in workforce and care delivery employed to improve outcomes, decrease total cost of care, and expand access to care within this model.
"While this evaluation will focus on UNC FMC, the lessons learned will be disseminated and replicated across primary care and beyond UNC Health Care to other hospitals and health care systems in North and South Carolina," said Erin Fraher, PhD, principle investigator and director of Carolina Health Workforce Research Center, which is housed in the Cecil G. Sheps Center for Health Services Research. "These organizations need best practices to guide the redesign of care delivery models and reconfigure the workforce to deliver value in the future."
Other key collaborators include Amir Barzin, MD, Medical Director of the FMC and the UNC Urgent Care at the FMC; Dana Neutze, MD, Associate Medical Director of the FMC and Director of Quality Improvement and Population Health for DFM; and Cristy Page, MD, MPH, Executive Dean of UNC School of Medicine and former Chair of UNC Family Medicine. Dr. Page is spearheading the new PMPM model, and she chairs the Primary Care Leadership Council (PCLC) for the UNC system which brings together faculty from primary care departments, population health leaders, the larger Physician's Network, and the Clinically Integrated Network.
"What we know about the care that we have traditionally provided to patients has not changed in many years," said Barzin. "The walls of a clinic, while a great place to provide care, could be one of many avenues that our patients can connect with us.  When we break down barriers such as transportation, cost of care, and improve quality, we are doing the work that we are trained to do.  What better way to do this than through innovation in care delivery and design?"
Neutze echoed similar sentiments regarding potential impacts of the project as it relates to the future of patient care. "The healthcare landscape is rapidly changing and we need to determine best models of care for our patients," she said. "While we value face-to-face visits with our patients, we seek to evaluate what meets the needs of the individual to deliver the right care at the right time. This is an opportunity for us to get creative and break out of the exam room."
This project is an important step in not only changing the face of healthcare in NC, but also providing a roadmap to systems investigating a similar shift across the state and nation.
The Duke Endowment is a private foundation that strengthens communities throughout the Carolinas by nurturing children, promoting health, educating minds and enriching spirits.