External Advisory Board
Barbara F. Brandt, PhD | Director, National Center for Interprofessional Practice and Education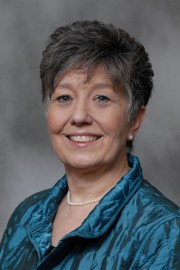 Renowned for her work in health professional education, and specifically, interprofessional education and continuing education, Dr. Barbara Brandt serves as the associate vice president for education within the University of Minnesota's Academic Health Center, and she is responsible for the University's Health initiative to build the interprofessional practice skills of students and faculty in a broad range of health professions. Dr. Brandt is also the director of the National Center for Interprofessional Practice and Education, a public-private partnership and cooperative agreement with the Health Resources and Services Administration, established in 2012. In her leadership roles, Dr. Brandt has served as a consultant, advisor and speaker for a wide variety of organizations such as the Institute of Medicine, the National Quality Forum, the Academy of Healthcare Improvement, the Josiah Macy Jr. Foundation, the Association of Schools of Allied Health Professions, the American Speech-Language-Hearing Association and the American Medical Association.
Peter Buerhaus, PhD | Valere Potter Distinguished Professor of Nursing at Vanderbilt University School of Nursing; Director, Center for Interdisciplinary Health Workforce Studies, Vanderbilt University Medical Center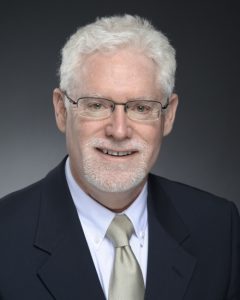 Dr. Peter Buerhaus is a nurse and a healthcare economist.  He is  Professor of Nursing at Montana State University and Director of the Center for Interdisciplinary Health Workforce Studies. From 2000 to 2006, Dr. Buerhaus served as the Senior Associate Dean for Research at Vanderbilt University School of Nursing. Dr. Buerhaus maintains an active research program involving studies on the economics of the nursing workforce, forecasting nurse and physician supply, developing and testing measures of hospital quality of care, determining public and provider opinions on issues involving the delivery of health care, and assessing the quantity and quality of health care provided by nurse practitioners.  On September 30, 2010, Dr. Buerhaus was appointed to Chair the National Health Workforce Commission that was established under The Patient Protection and Affordable Care Act.
Catherine Dower, JD | Director, National Nursing Research and Policy Program, Kaiser Permanente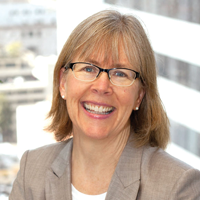 Catherine Dower, JD, is Director of National Nursing Research and Policy at Kaiser Permanente. In this role she leads a number of efforts to expand and strengthen research, evidence reviews and policy as means to improve practice. She also oversees nursing workforce and professional development efforts aimed at ensuring sufficient numbers of competent professionals are meeting patient and member needs. Of particular interest to Catherine are links between interprofessional practice, nursing-sensitive indicators, member care and resulting outcomes. Her areas of expertise include legal scopes of practice and practice model redesign. Her other research interests include telehealth, the emergence of new professions, the evolution of existing professions, and interprofessional education and team practice. Prior to her current position, Catherine was Director of Health Policy and Law at the Center for the Health Professions, University of California, San Francisco.
Thomas R. (Bob) Konrad, PhD | Research Professor, Dept. of Health Policy and Management, Gillings School of Global Public Health, UNC-Chapel Hill; Research Professor, Dept. of Social Medicine, School of Medicine, UNC-Chapel Hill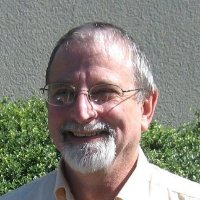 Bob Konrad, PhD currently serves as co-director of the National Evaluation Office for the RWJF sponsored Jobs to Careers Program, which aims to develop career advancement strategies for frontline (non-licensed) healthcare workers across various a broad variety of healthcare settings. He is also engaged in the evaluation of North Carolina's Personal and Home Care Aide State Training program and has served as co-Principal Investigator for the WIN A STEP UP program and the STEP UP NOW nurse aide training programs which were funded by the RWJF Better Jobs, Better Care initiative. Dr. Konrad's current research interests focus on understanding how training and career development of frontline direct care workers is linked to higher quality and more effective of long term care services and supports for frail older and disabled persons. Dr. Konrad served as Co-Director of the Program on Health Professions and Primary Care at the Cecil G Sheps Center, and holds academic appointments as Professor of Social Medicine (School of Medicine) and Professor of Health Policy and Administration (Gillings Global School of Public Health).
Maureen Swick, RN, MSN, PhD, NEA-BC |Senior Vice President and System Nurse Executive, Atrium Health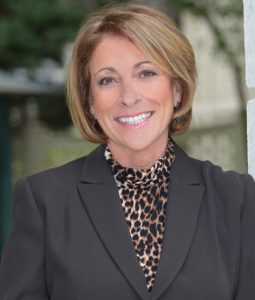 Maureen Swick, PhD, MSN, RN, NEA-BC, is system nurse executive and senior vice president for Atrium Health. As the SNE, Swick represents over 15,000 nurses throughout Carolinas HealthCare System to ensure consistency in nursing policy, strategy, practice and quality. Previously, Swick was chief executive officer of the American Organization of Nurse Executives (AONE) and senior vice president, chief nursing officer of the American Hospital Association (AHA). Swick has more than 30 years experience in health care including six years as the senior vice president and chief nurse executive for Inova, a not-for-profit healthcare system based in Northern Virginia.