Sheps Health Workforce NC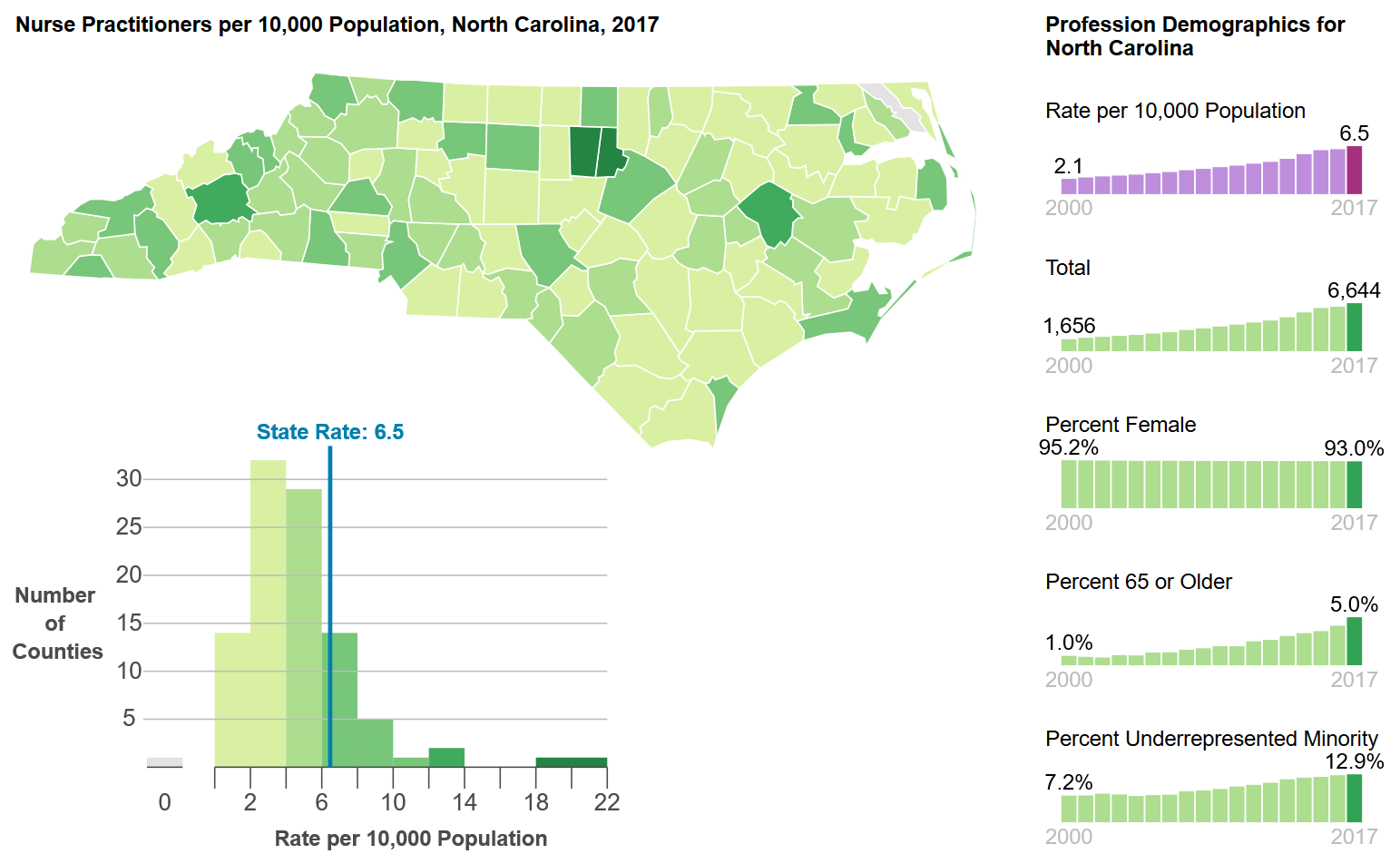 Explore North Carolina's supply of health professionals using our interactive data visualization or download county level data.
Click Here
If you are not able to find the health professions data you need on our web site, email us or call Julie Spero at 919-966-9985 or Evan Galloway at 919-966-6882.
We operate on a cost recovery basis for data requests. See our fee structure for additional information.