Surgical Workforce Research and Policy Studies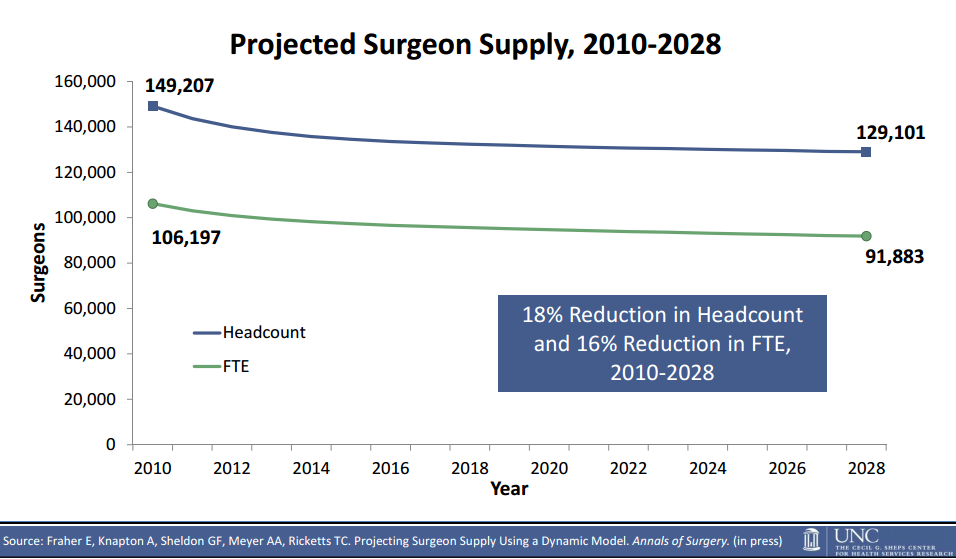 For several years, the Sheps Center has partnered with the American College of Surgeons (ACS) to study and report on issues related to the state of the surgical profession, the surgical workforce, and surgical utilization in the United States. From 2008-2013, this work was housed within the ACS Health Policy Research Institute (HPRI), which was located at the Sheps Center until a new ACS facility was constructed in Washington, DC. Though the ACS HPRI is no longer based at the Sheps Center, our team continues to work on surgical workforce issues as funding is available.
Current project:
Currently, with funding from the ACS, our team is investigating the workforce needs in pediatric surgery. We are refining and updating our physician model to specifically include pediatric populations and the range of pediatric surgical procedures to generate predictions of
The numbers of pediatric surgeons and pediatric surgery subspecialties likely to be in practice through the year 2030;
The estimated need for these surgeons; and
Comparisons to other surgical specialties whose operative work overlaps that of pediatric surgeons (e.g. general surgery).
We will also project and describe the pathways of surgeons into and out of pediatric specialty training.
The team: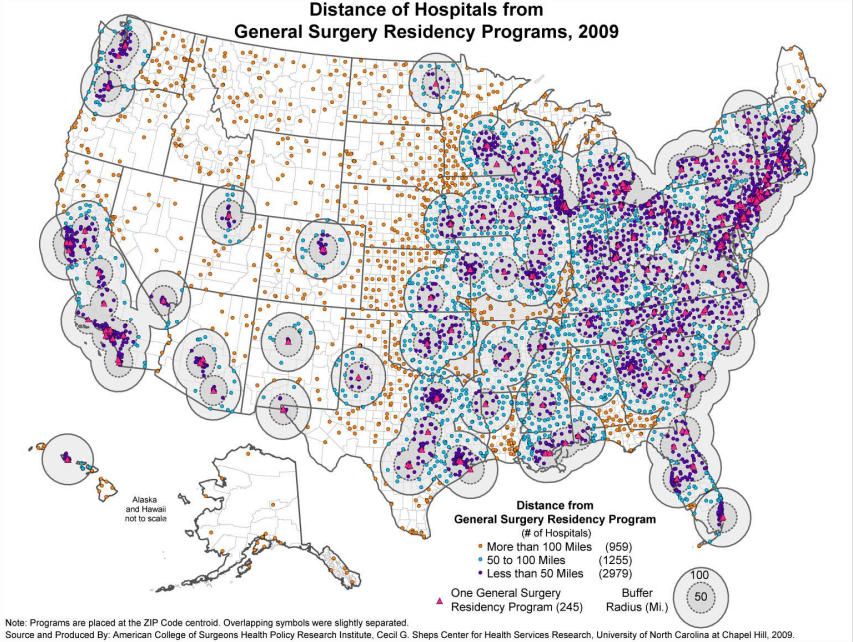 Erin Fraher
Tom Ricketts
Andy Knapton
Mark Holmes
Josh Knop
Previous projects:
Our previous work remains at www.acshpri.org. We will continue to migrate the interactive atlas of the surgical workforce, maps and reports as time allows.