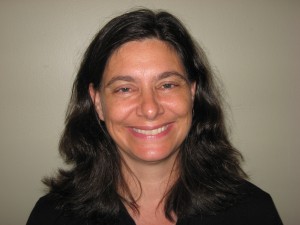 Dr. Thomas is a health economist with expertise in financing of autism and mental health services, working with families and policymakers to address patient-centered outcomes and develop meaningful insurance policy. She is a Senior Research Fellow at the Sheps Center for Health Services Research and Adjunct Associate Professor of Health Policy and Management at the University of North Carolina at Chapel Hill. Dr. Thomas' undergraduate degree in classical languages is from Pomona College. She holds an MPH from Yale University and a PhD in health economics from the University of North Carolina at Chapel Hill.
Dr. Thomas has served as principal investigator on HRSA and CMS funded studies addressing the needs of families raising children with mental health needs, adults with disabilities as well as mental health workforce shortage. She is currently principal investigator of two PCORI-funded studies that use deliberative decision-making strategies to assess stakeholder priorities for autism research and to develop an intervention strategy to foster parent activation in Latina mothers for their children with mental health needs. She is principal investigator of a HRSA-funded study examining insurance plan features that parents value and the quality of their choices among families raising a child with autism. She is also co-investigator on HRSA and CDC funded studies on strategies to enhance state services for autism and early development in autism.
She serves as chair, standing panel member and ad hoc reviewer for PCORI and HRSA study sections, as well as expert reviewer for a number of journals including Psychiatric Services and Pediatrics. Her work has been cited in the Wall Street Journal and The Guardian. Dr. Thomas is recipient of the Mental Health Section Award of the American Public Health Association and is recent past Chair of the Section.