Programs > Child & Adolescent Health Services Program
Child & Adolescent Health Services Program
Striving to find innovative ways to empower children, adolescents and their families
The Sheps Center's Child & Adolescent Health Services program addresses barriers to quality health care services for children and adolescents and racial and regional disparities in child and adolescent health status persist throughout the United States.
Program mission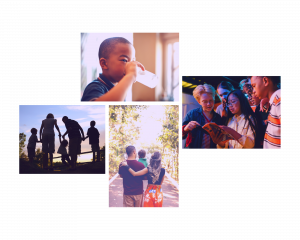 To face the challenges, these realities present, the Child & Adolescent Health Services program focuses on ensuring the development, implementation, and rigorous evaluation of high-quality, evidence-based services for children and adolescents.
We strive to find innovative ways to empower children, adolescents, and their families to become more active participants in their care.
We conduct research to evaluate interventions, programs, and health services. We provide technical assistance to policymakers, advocates, and health care providers.
Our investigators work with national, regional, state, and local organizations and agencies as well as health care providers to improve child and adolescent health through research that assures that health care services will be accessible, affordable, comprehensive, coordinated, community-based, child, adolescent, and family-centered, and culturally competent.
Areas of research
Mental health and well-being
Obesity
Asthma
Children with complex health care needs
Latino health
Provider-patient communication
Community-based participatory research
Immunization
Quality-of-life in children with cancer
Interventions to promote positive parenting skills.