Programs > Program in Health Disparities (PriHD) Research
Program in Health Disparities (PriHD) Research
Message from the PriHD Research Director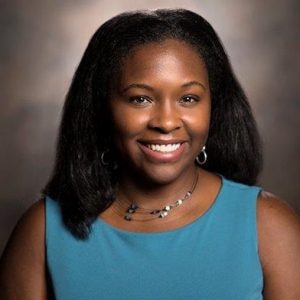 The Cecil G. Sheps Program in Health Disparities (PriHD) Research began with a focus on understanding and addressing differences in treatment and outcomes between blacks and whites in North Carolina under the direction of the late Dr. Paul S. Godley, MD, PhD, MPP as the Sheps Health Disparities Program. It was later co-directed by Giselle Corbie-Smith, MD, MS. After a period of quiescence, the Program has been revived as the Sheps Program in Health Disparities Research with an expanded scope to include health equity on socioeconomic status, gender identity and sexual orientation, geography, and race and ethnicity. We are excited to continue the legacy of impactful research, education, and training that is characteristic of other Programs through the Sheps Center.
Crystal Wiley Cené, MD, MPH, PriHD Research Director
Mission and Vision
Our vision is to use, and train others to use, an inter-disciplinary lens to design, implement, and evaluate strategies to eliminate health and health care disparities.
The Program in Health Disparities Research seeks to foster multidisciplinary, policy-relevant research to improve the health and healthcare of under-served communities through community and academic partnerships in research, teaching, and dissemination of knowledge. Central to its mission is the development and training of new investigators in health disparities research, strengthening and empowering communities of color to address health disparities, and enhancing the national visibility of health disparities research at the University of North Carolina at Chapel Hill. PriHD Reearch brings together a diverse and multidisciplinary group of investigators with expertise in quantitative and qualitative research methods to address complex social, environmental and organizational issues affecting under-served populations.
Our mission is to support researchers and trainees from various disciplines who are committed to conducting rigorous and action-oriented research to address factors at all levels of the socio-ecological framework that drive and perpetuate health disparities. Our continuing Interdisciplinary Seminar in Health Equity serves to inform and connect health disparities researchers and students through monthly presentations and discussion.
PriHD Staff
PriHD Research partnering investigators have expertise in and use a variety of methodological approaches in the conduct of their work and they are using innovative solutions and partnerships to accomplish their goals. Some of our research areas include:
Food insecurity and medically tailored meals to improve chronic illness outcomes among individuals with diabetes
Accountable care organizations and health care disparities
Rural health disparities
Disparities in health care delivery and health insurance quality
Mental and behavioral health needs
Medical-legal partnerships as a strategy for addressing health-harming social needs
Strategies
To accomplish our mission and vision, we partner with other Programs, Centers, and Departments, as well as community and government stakeholders to conduct and support cross-disciplinary research, education, and training.
Contact
We invite you to learn more about PriHD Research and explore how you can partner with us to make sure that everyone in North Carolina and beyond has the opportunity to achieve their best health. Please reach out to us through email at with any questions and requests to join our mailing list: healthdisparities@email.unc.edu
Follow us on social media