Related Stories
Primary care providers have a role to play in the treatment of opioid use disorder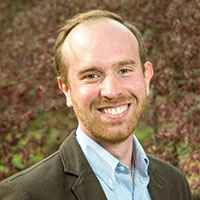 In an effort to increase the availability of treatments for opioid use in the United States, health care leaders and policymakers have worked to expand the role of primary care providers in administering therapy for opioid use disorder (OUD) – a strategy that appears to be effective according to a new study from researchers at UNC-Chapel Hill.
One such therapy, buprenorphine, has been proven effective to treat OUD, but it has historically been underused. While new policies have encouraged primary care providers to administer buprenorphine, concerns about their level of expertise in providing this treatment have raised questions about quality of care. The results from this study appear to dispel these concerns, finding that primary care providers deliver the same quality of care to OUD patients as specialists.
Released today in Health Affairs, the study sought to examine buprenorphine use and quality of care for patients diagnosed with OUD on Medicaid – the single largest payer of substance use treatment. It features research from a team in the Department of Health Policy and Management (HPM) at the UNC Gillings School of Global Public Health, led by Alex Gertner, PhD, 2020 doctoral alumnus in health economics and student at the UNC School of Medicine, and includes HPM Professors Pam Silberman, PhD, and Marisa Domino, PhD.
Buprenorphine, most commonly prescribed in oral films or tablets, is a partial opioid agonist. It treats OUD by decreasing opioid cravings and withdrawal symptoms while blocking the effects of dangerous short-acting opioids like heroin. And unlike methadone, which regulations require be administered in a closely monitored clinical setting, buprenorphine can be taken at home with a prescription from a licensed provider.
"Despite clear evidence that buprenorphine is effective in treating OUD, stigma and misunderstanding have long limited its use," Gertner explained. "This study dispels concerns from policymakers and specialist providers that expanding buprenorphine treatment by primary care providers has led to lower treatment quality."
The research team reviewed data from North Carolina Medicaid claims between 2014 and 2017 to estimate the prevalence of OUD and to evaluate the quality of buprenorphine treatment. Quality was measured using a defined treatment retention period of 180 days and metrics from the American Society of Addiction Medicine, including HIV testing, filling a naloxone prescription, receipt of outpatient behavioral health services, at least one provider visit every thirty days, and at least one toxicological test every thirty days. They assessed the quality of treatment in both primary care and specialty providers, such as behavioral health, pain and addiction specialists.
The team noted a 71% increase in the prevalence of OUD and a 74% increase in the use of buprenorphine therapy but only a 41% increase in the use of methadone treatment among N.C. Medicaid patients during the study period. Though the number of enrollees receiving treatment increased, OUD prevalence grew at a greater rate than treatment, leading to a decrease in the percentage of patients with OUD receiving treatment over time.
This did not adversely impact quality metrics, however. Quality of care improved substantially, with the exception of a decrease in toxicological testing in 2017. This general trend of improvement was consistent regardless of provider characteristics. In some cases, the quality of care from primary care providers even exceeded that of specialists.
While the results still leave some room for quality improvement, the study suggests that expanding access to buprenorphine treatment through primary care providers is beneficial, especially as the rate of OUD prevalence continues to increase.
"As many communities continue to suffer high rates of overdose deaths," said Gertner, "these results support the crucial role primary care providers have to play in reducing harms from opioid use."
###
Contact the UNC Gillings School of Global Public Health communications team at sphcomm@unc.edu.