Related Stories
UNC joins multi-institution effort to add data to All of Us Research Program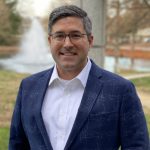 The University of North Carolina at Chapel Hill has received a $30-million award from the National Institutes of Health's All of Us Research Program to contribute to the establishment of the Center for Linkage and Acquisition of Data (CLAD). The CLAD, based at the University of Colorado Anschutz Medical Campus, aims to enhance the All of Us Research Program by connecting participant data with various real-world data sources, such as environmental data, health care claims, and mortality data. The initiative seeks to provide a more comprehensive understanding of participants' health and disease drivers.
UNC-Chapel Hill will lead two critical components of CLAD. Emily Pfaff's team at NC TraCS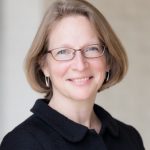 will collaborate with the Cecil G. Sheps Center for Health Services Research. Within the Sheps Center, Michele Jonsson-Funk, PhD, Research Fellow, and Brian Cass, Deputy Director for Data Analytics & IT, will guide the Sheps Data Analytics Team to pull claims data from commercial vendors and the Centers for Medicare & Medicaid Services. They will also be responsible for ensuring that all the real-world data being linked to the participant-contributed data is of comparable quality.
Read more about this innovative project on the NC TraCS website.