Related Stories
UNC researchers and Robeson County community partners awarded a grant from the UNC Health Foundation for Whole Community Connection to identify parent priorities to support child mental health
December 11, 2021
Kathleen C Thomas, PhD, MPH of the UNC Eshelman School of Pharmacy will lead a study to identify parent priorities and next steps for action to support child mental health in Robeson County.
A $45K award from the UNC Health Foundation for Whole Community Connection established with a gift from the Kenan Trust will allow researchers from the UNC Chapel Hill Schools of Pharmacy and Public Health and community partners to expand current work on adult mental health to include children. Whole Community Connection (WCC) invests in community-academic partnerships to improve health equity in Edgecombe and Robeson Counties.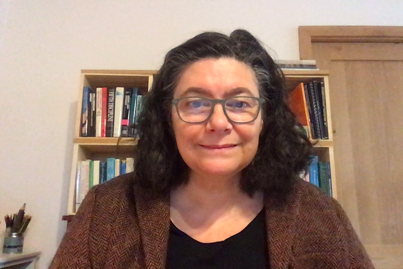 Kathleen C Thomas, PhD, MPH, associate professor in the Division of Pharmaceutical Outcomes and Policy, UNC Eshelman School of Pharmacy, will lead the 'Linking parent priorities, baseline data and partnerships for action: Supporting child mental health in the Robeson Lumbee community' study that seeks to identify community priorities for child mental health, baseline data to support next steps, and community/academic partners to further the work.
The study team includes community partners Trish Carter, MSW, LCSW, counselor with CareNet, Wake Forest Baptist Health and Joseph Bell, MD, Medical Director of Children's Health Pembroke. Bharathi Zvara, PhD, Associate Professor, Department of Maternal and Child Health, UNC-CH Gillings School of Global Public Health has worked extensively in Robeson county and is a co-investigator. The study team plans to begin work early in 2022.