Rural Hospital Closures: More Information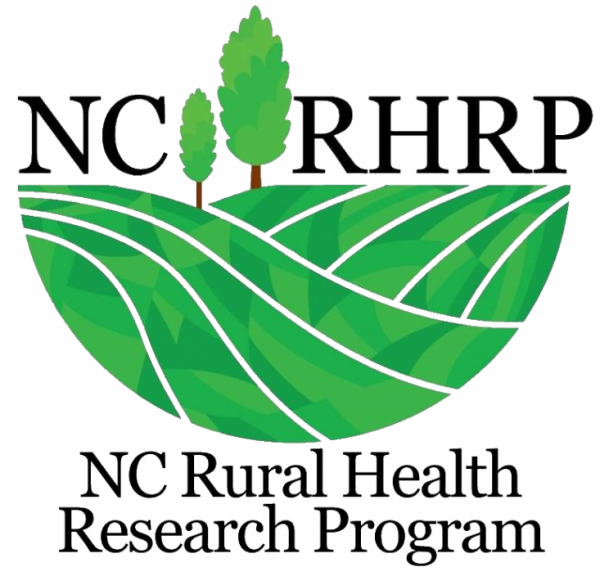 The NC Rural Health Research Program has been studying rural hospital closures since the 1980s.  We began tracking closures in 2013 (from 2005 to present).  Below are bullet points and resources that provide an abridged review of our more recent research on rural hospital closures.  For current figures on the number of closed hospitals, please see our rural hospital closures page.
SOME OF THE CAUSES OF CLOSURE
We break the causes of closure into a number of different categories, which impact the volume of patients seeking care at a rural hospital and/or the hospitals ability to balance revenue with expenses.
Demographics. Many rural areas are losing population, and this decreases the available market for local businesses, the hospitals included.
Bypass. Bypass behavior is the tendency of local rural residents to not seek care at their closest hospital. Bypass behavior leads to significant losses of potential revenue for rural hospitals, which in turn leads to greater financial distress and risk of closure.
Changes in how healthcare is delivered. Systems consolidating/merging and a movement toward value-based payment changes how the rural hospital operates in the marketplace of healthcare providers. Referral patterns of larger system hospitals may exclude rural hospitals, which impact their profitability.
State and federal policy. This includes items such as the Affordable Care Act, whether the state expanded Medicaid, and Medicare payment policy that has both positively and negatively affected hospital margins.
Technology and healthcare. Many services that used to be a three day stay in the hospital can now be delivered on an outpatient basis. This reduces revenue for a hospital, especially rural ones.
Mismanagement. In some cases, there are quality concerns or fraud that has led to accreditation or legal intervention that closes the hospital or restrict their ability to operate fully.
KEY FINDINGS

We define rural hospital closures as rural hospitals (including all Critical Access Hospitals) that close their inpatient service or move their services fifteen or more miles away from the current location.
More than half of the rural hospitals that close cease to provide any type of health care, which we define as abandoned in our research.[1]
Most closures and "abandoned" rural hospitals are in South (60%),[2] where poverty rates are higher and people are generally less healthy and less likely to have health insurance (private or public).[3]
Most hospitals closed because of financial problems. 38% of rural hospitals are unprofitable. In 2016, 31 percent of all acute care hospitals (1,375 / 4,471) were unprofitable, and the majority of unprofitable hospitals were rural: 847 unprofitable rural hospitals versus 528 unprofitable urban hospitals.[4]
Patients in affected communities are traveling 5 to 30 miles to access inpatient care (12.5 miles on average); however, 43% of the closed hospitals are more than 15 miles to the nearest hospital, and 15% are more than 20 miles.[5]
The typical rural hospital employs about 300 people, serves a community of about 60,000. When the only hospital in a county closes, there is a decrease of about $1,400 (2018 dollars) in per capita income in the county.[6]
Work out of the University of Minnesota shows that between 2004 and 2014, 179 rural counties lost all hospital-based OB services.[7]
In the United States, the mortality rate is higher among people who live in rural areas compared to those who live in urban areas, and the disparity is growing. Over the last 15 years, the difference in mortality between rural and urban areas has tripled – from a 6 percent difference to an 18 percent difference in 2015.[8]
LINKS TO OUR RESEARCH ON CLOSURES
OTHER RESOURCES
Additional references
[1] A Comparison of Closed Rural Hospitals and Perceived Impact (April 2015) Thomas SR, Kaufman BG, Randolph RK, Thompson KW, Perry JR, Pink GH. FB123.
[2] 161 Rural Hospital Closures: January 2005 – Present (119 since 2010). NC Rural Health Research Program, Sheps Center for Health Services Research, University of North Carolina at Chapel Hill.
[3] Garfield R, Damico A. The Coverage Gap: Uninsured Poor Adults in States that Do Note Expand Medicaid. Kaiser Family Foundation. Nov 1, 2017.
[4] GH Pink, K Thompson, HA Howard and GM Holmes. Geographic Variation in 2016 Profitability of Urban and Rural Hospitals. FB 144. (Revised May 21, 2018) . NC Rural Health Research Program, Sheps Center for Health Services Research, University of North Carolina at Chapel Hill. March 2018.
[5] Clawar M, Thompson K, Pink G. Range Matters: Rural Averages Can Conceal Important Information.  NC Rural Health Research Program, Sheps Center for Health Services Research, University of North Carolina at Chapel Hill. January 2018.
[6] Holmes GM, Slifkin Rebecca T, Randolph RK, Poley S. 2006. The Effect of Rural Hospital Closures on Community Economic Health. Health Services Research 41(2):467-485.
[7] Kozhimannil KB, Hung P, Henning-Smith C, Casey MM, Prasad S. Association between Loss of Hospital-Based Obstetric Services and Birth Outcomes in Rural Counties in the United States. JAMA. 2018;319(12):1239–1247.
[8] Hoffman A, Holmes GM. Regional Differences in Rural and Urban Mortality Trends. NC Rural Health Research Program, Sheps Center for Health Services Research, University of North Carolina at Chapel Hill. August 2017.