Date/Time
Date(s) - 04/19/2021
3:00 pm - 4:00 pm
Category(ies)
Career Development and the Biden Health Policy Agenda
What are some North Carolina policy initiatives to watch?
Join Dr. Kathy Colville, PhD, MSPH, MSW, president and CEO of the North Carolina Institute of Medicine for a conversation brought to you by the Sheps Center.
About the speaker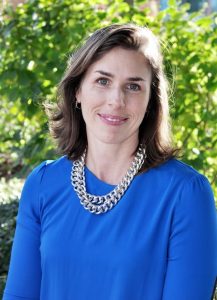 The North Carolina Institute of Medicine (NCIOM) recently selected Kathy Colville, PhD, as president and chief executive officer (CEO). In this role she will lead the NCIOM's work in advising state policymakers and executive agencies, developing robust partnerships, publishing state health policy research and convening diverse state stakeholders to identify actionable solutions to our state's health policy and public health challenges.
Colville most recently led the Healthy Communities department at Cone Health, one of North Carolina's largest health networks, in Greensboro. In her role as director, she led teams that improved access to health care for the most vulnerable members of the Guilford, Forsyth, Rockingham, Alamance, Randolph, Caswell and surrounding communities. A major goal of Healthy Communities under Colville was to improve social conditions that affect health, such as affordable healthy housing and access to nutritious food. Under Colville's leadership, Cone Health became the first health system in North Carolina recognized by the U.S. Centers for Disease Control and Prevention for its Diabetes Prevention Program and the first in the state to implement NCCARE360, an electronic referral platform integrated with electronic medical records. In September 2020, Colville was named a Robert Wood Johnson Foundation Interdisciplinary Research Leader; she will participate in this three-year environmental justice fellowship in addition to her new role at the NCIOM.
Colville previously worked in public health and hospital emergency preparedness, serving on the front lines during several major disasters, including Hurricane Wilma in 2005 and the H1N1 flu pandemic in 2009-2010.
She earned a bachelor's degree in comparative literature from Brown University and master's degrees in social work and public health from the University of North Carolina at Chapel Hill in 2005. She is a PhD candidate in public administration at North Carolina State University, where her research is focused on the policy process and the Medicaid program. She serves on the UNC Greensboro Public Health Education Advisory Board and serves as a board member for Impact Alamance, AuthoraCare Collective, Guilford Community Care Network, and the United Way of North Carolina.
Register for this event