Date/Time
Date(s) - 11/17/2020
2:00 pm - 3:00 pm
Category(ies)
Interdisciplinary Seminar in Health Disparities: Healthcare Delivery in the Age of COVID-19
Health Disparity Issues Faced by Home Health Workers since the COVID-19 Pandemic
This interdisciplinary Seminar will hold intensive and collaborative sessions focused on health outcome and health delivery problems resulting from the COVID-19 pandemic. Our main research topic is health disparities in healthcare delivery and how the COVID-19 pandemic shapes systems and impacts resources, including human resources. Our main product from these collaborative interdisciplinary and multi-organizational work groups of health disparities researchers and students will be a focused grant proposal aimed at examining the impact that the COVID-19 pandemic has had on care delivery and home health caregivers' own health outcomes.
All seminars will be virtual and will have accompanying information and resources provided through Sakai.
Webinar details: Home health care workers care for community-dwelling adults and play an important role in supporting patients with confirmed and suspected coronavirus disease 2019 (COVID-19) who remain at home. These workers are mostly middle-aged women and racial/ethnic minorities who typically earn low wages. Despite being integral to patient care, these workers are often neglected by the medical community and society at large; thus, developing a health care system capable of addressing the COVID-19 crisis and future pandemics requires a better understanding of the experiences of home health care workers.
Speaker
Madeline Sterling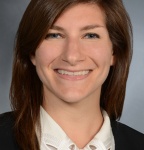 Dr. Madeline Sterling is a board-certified general internist and a health services researcher in the Division of General Internal Medicine at Weill Cornell Medicine. She graduated magna cum laude from Cornell University with a B.A. in Biology and Society and obtained an M.D. and an M.P.H. from Rutgers University- Robert Wood Johnson Medical School through the dual degree program. She completed a residency in Internal Medicine (Primary Care Track) at The New York-Presbyterian Hospital/Weill Cornell Medicine and a fellowship in Health Services Research (T32 program) at Weill Cornell Medicine, during which she obtained an M.Sc. in clinical epidemiology and health services research from the Weill Cornell Graduate School of Medical Sciences. Her research focuses on identifying and addressing the social determinants of health outcomes among adults with cardiovascular disease.