Date/Time
Date(s) - 10/20/2020
2:00 pm - 3:00 pm
Category(ies)
Interdisciplinary Seminar in Health Disparities: Healthcare Delivery in the Age of COVID-19
Direct Care Workforce Job Quality and the Impact of COVID-19
This interdisciplinary Seminar will hold intensive and collaborative sessions focused on health outcome and health delivery problems resulting from the COVID-19 pandemic. Our main research topic is health disparities in healthcare delivery and how the COVID-19 pandemic shapes systems and impacts resources, including human resources. Our main product from these collaborative interdisciplinary and multi-organizational work groups of health disparities researchers and students will be a focused grant proposal aimed at examining the impact that the COVID-19 pandemic has had on care delivery and home health caregivers' own health outcomes.
All seminars will be virtual and will have accompanying information and resources provided through Sakai.
Webinar details:
The COVID-19 pandemic has highlighted both the importance of direct care workers and the challenges they face. To ensure the long-term services and supports (LTSS) sector has enough workers to fill these essential roles, we need to strengthen the workforce pipeline—and a primary strategy is to train new cohorts of direct care workers to fill these vacant positions.
However, the intense pressures of COVID-19 have made it difficult for the current direct care training infrastructure to operate as usual. Training providers have had to drastically reduce or entirely cancel their in-person training programs due to safety concerns, budgetary restraints, and limited capacity to move training content online (when regulations allow). Given these training challenges, individuals who are interested in moving into direct care jobs may be struggling to find training programs that are accessible, affordable, and safe.
As states enter the next stage of COVID-19—characterized by a mix of recovery efforts and new waves of the coronavirus—state policymakers must ensure that training providers have the resources they need to operate high-quality training programs, both in person and through blended online/in-person approaches.
Speaker
Robert Espinoza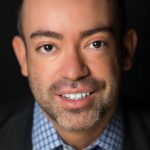 Robert Espinoza is the Vice President of Policy at PHI, where he oversees its national policy advocacy, research, and public education division. In 2017, he designed PHI's #60CaregiverIssues campaign, which identified 60 solutions to the growing workforce shortage in home care and received a 2018 Communicator Award from the Academy of Interactive Visual Arts. Robert serves on the board of directors for the American Society on Aging and the National Academy of Social Insurance. In 2015, he was appointed by the Centers for Medicare and Medicaid Services to its Advisory Panel on Outreach and Education, as well as by the National Academies of Sciences, Engineering, and Medicine to its Forum on Aging, Disability and Independence. In 2018, he was appointed to the Academies' Committee on the Health and Medical Dimensions of Social Isolation and Loneliness in Older Adults, which released its landmark report in February 2020.