Related Stories
Join the NC Registry for Brain Health
About the North Carolina Registry for Brain Health
The Program on Aging Disability and Long-Term Care works with the North Carolina Consortium for Brain Health in Aging to improve awareness of resources available to help people with memory disorders.
The NC Registry for Brain Health is the first registry of its kind in the state of North Carolina. It is designed to increase awareness of Alzheimer's disease and related disorders and to connect North Carolinians of all ages to research opportunities designed to improve brain health.
How does the registry provide value?
There's three key areas in which the registry provides value.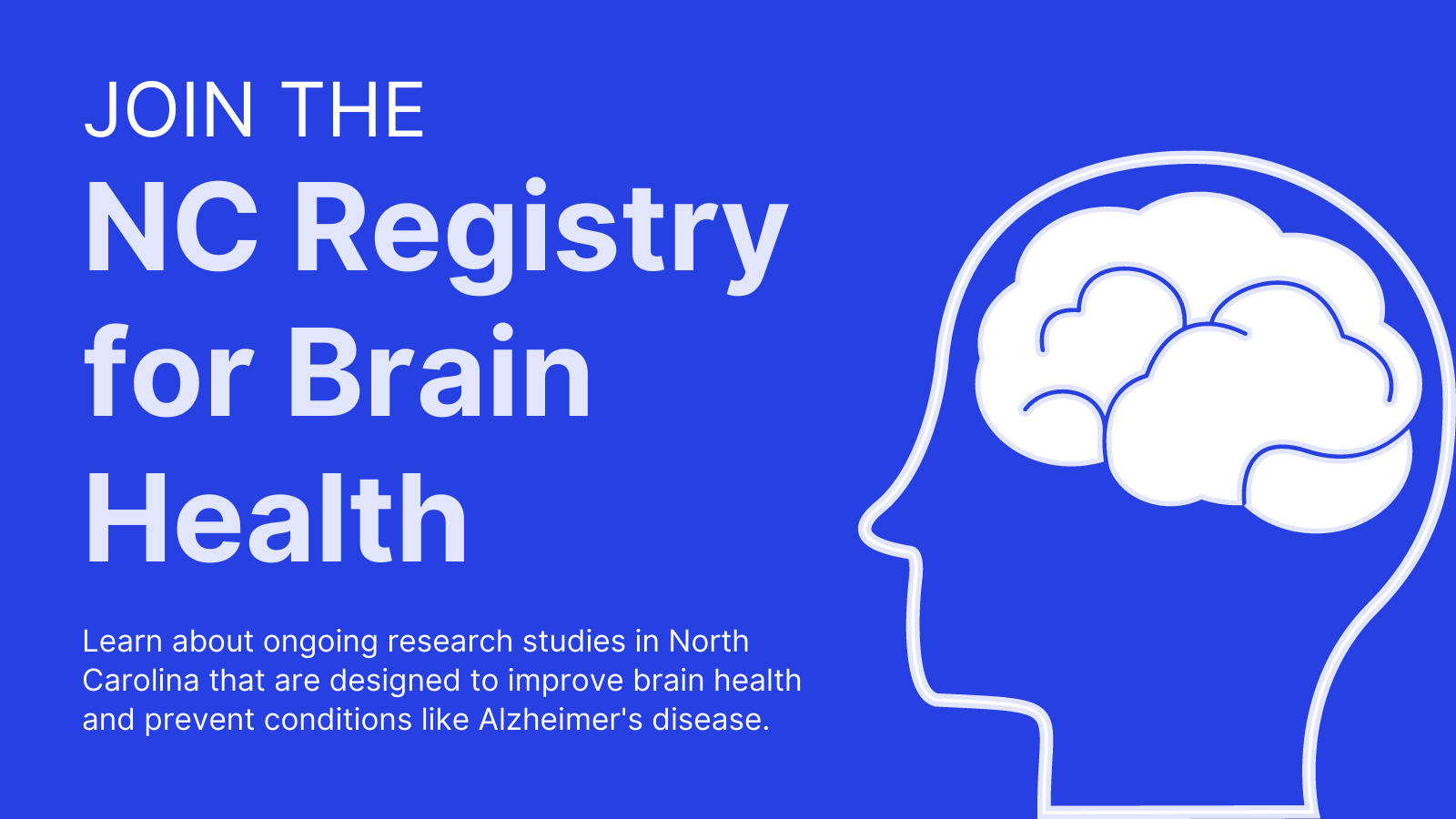 Memory disorders are common, and affect people of all backgrounds. The Registry is open to all adults from across the state to help us better understand the full impact of these disorders.
Alzheimer's disease is the 5th leading cause of death in North Carolina. Joining the Registry will help medical scientists understand the causes of Alzheimer's disease and related conditions to find treatments for these conditions.
Alzheimer's disease and other dementias develop in the brain years before symptoms are present. By including young people (18 years and older) in the Registry, we can better understand the earliest signs of disease before symptoms appear and develop ways to prevent these diseases.