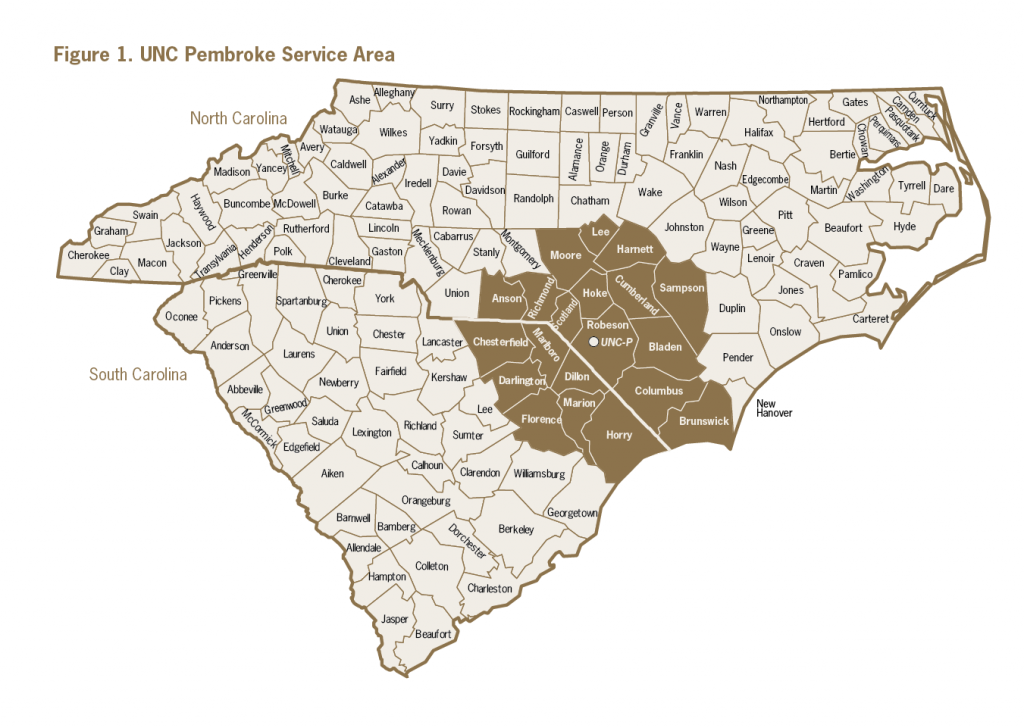 The 2017 State Appropriations Act directed the Board of Governors (BOG) of the University of North Carolina (UNC) to study the feasibility of establishing a School of Health Sciences and Health Care at the University of North Carolina at Pembroke (UNC-P). The Program on Health Workforce Research and Policy conducted a study that examined the pros and cons of five potential health programs: nurse practitioner studies, occupational therapy, optometry, nutrition and dietetics, and physician assistant studies. Additional training in healthcare management, health informatics, and public health/population health education could be woven through the curriculum of all health programs at the school, provided as separate degrees, or delivered in certificate programs. New health sciences programs at UNC-P could help improve the supply of health professionals in the region, increase the racial and ethnic diversity of the health workforce, and provide access to well-paying health care jobs.
____________               
____________               
Date: December 2017
Authors: Julie Spero, Tom Bacon, Evan Galloway, Tom Ricketts, Jordan Massey, Zahabiya Petiwala, Erin Fraher
Suggested citation: Spero JC, Bacon TJ, Galloway E, Ricketts TC, Massey J, Petiwala Z, Fraher EP. Evaluation of a Potential New Health Sciences School at The University of North Carolina at Pembroke to Meet the Needs of the Region and State. Program on Health Workforce Research and Policy, Cecil G. Sheps Center for Health Services Research, The University of North Carolina at Chapel Hill. December 2017.
In the news: Proposed UNCP School of Health Science Could Aid Scotland County. The Laurinburg Exchange. March 27, 2018
Related materials: The full report submitted by UNC-P to the UNC Board of Governors contains the Sheps Center report, an internal study conducted by UNC-P, and a report prepared by an external consultant.