This study examines the current supply of PAs in NC including demographic trends, practice locations, demand for services, and educational trends.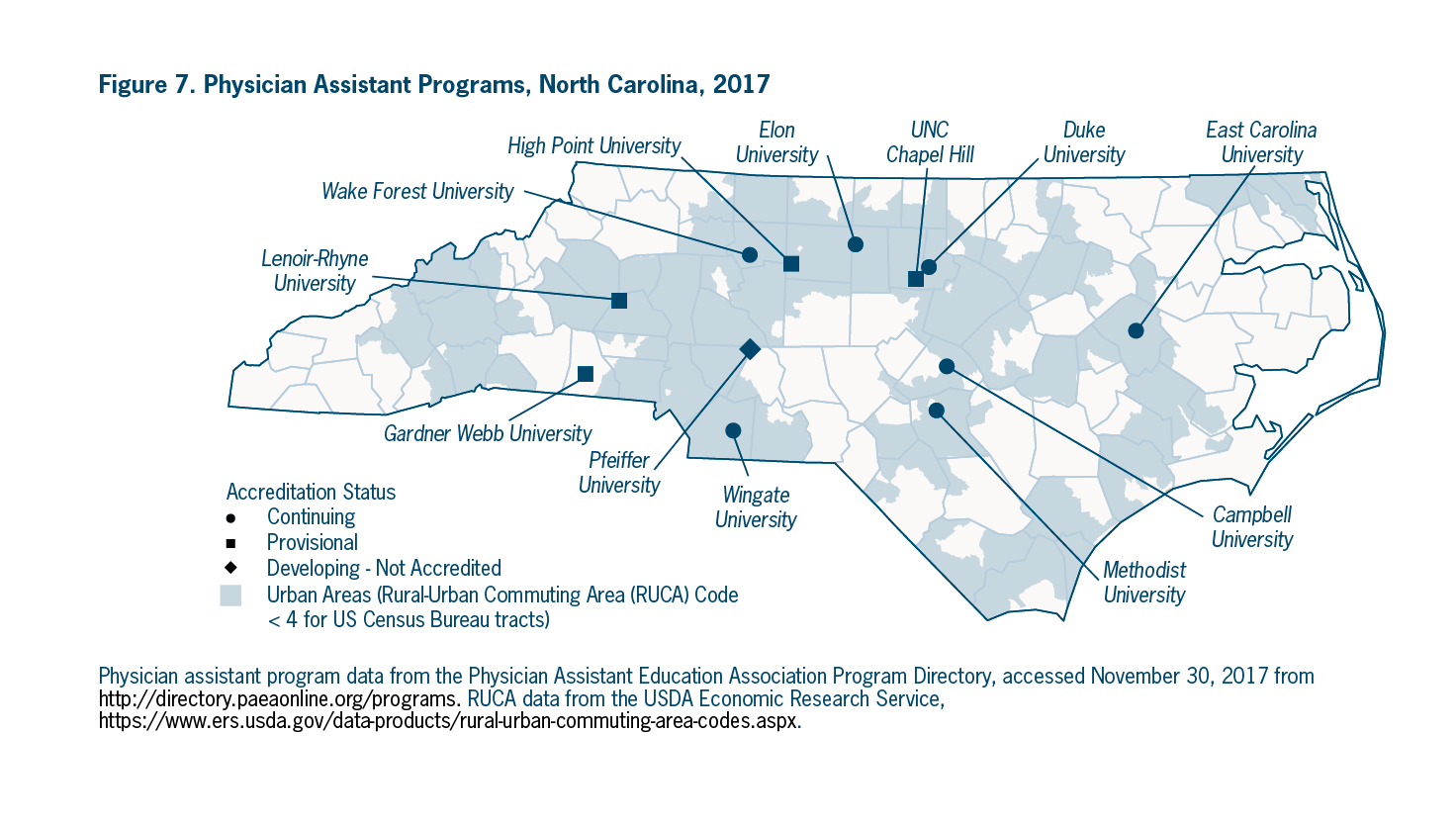 ____________
Date: January 2018
Authors: Julie C. Spero, MSPH, Zahabiya Petiwala, MBA
Suggested citation: Spero JC, Petiwala Z. The Physician Assistant Workforce In North Carolina. Program on Health Workforce  Research and Policy, The Cecil G. Sheps Center for Health Services Research, The University of North  Carolina at Chapel Hill. January 2018.