Leadership
Center Director, Mark Holmes, PhD
Mark Holmes, PhD, has been the director of the Cecil G. Sheps Center for Health Services Research since August 2016.
Holmes is a professor and associate chair for research in the Department of Health Policy and Management in the Gillings School of Global Public Health. He has served with the Sheps Center since 1997, beginning as a graduate research assistant and most recently as the director of the North Carolina Rural Health Research and Policy Analysis Center, a senior research fellow and the co-director of the Program on Health Care Economics and Finance.
Holmes received his B.S. from Michigan State University, majoring in mathematics and economics, and his PhD from the Department of Economics at UNC-Chapel Hill. His interests include hospital finance, rural health, workforce, health policy, and patient-centered outcomes research. In 2014, he received the Phillip and Ruth Hettleman Prize for Artistic and Scholarly Achievement by Young Faculty and in 2015 he was named the Outstanding Rural Health Researcher by the National Rural Health Association. Previously, he was vice president of the North Carolina Institute of Medicine, where he gained experience in North Carolina health policy. He also served on the board of the North Carolina Health Insurance Risk Pool, and is a member of advisory boards and committees to multiple programs in North Carolina. His state policy work led to his 2010 Health Care Hero "Rising Star" and 2012 "Forty Under Forty" awards from the Triangle Business Journal.
---
Deputy Director for Policy, Erin Fraher, PhD, MPP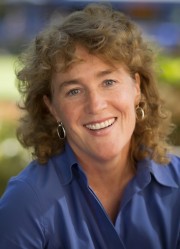 Fraher has worked as a policy analyst and health workforce researcher in the United States, Canada and the United Kingdom. She is the Director of the Program on Health Workforce Research and Policy at the University of North Carolina (UNC) at Chapel Hill. For nearly 15 years, she has led the work of the Program to provide policy-relevant research to inform state and national debates about how to best educate and deploy health care professionals. Fraher is an Assistant Professor at the School of Medicine at UNC-Chapel Hill, holding joint appointments in the Departments of Family Medicine and Surgery. Her current work focuses on assessing what educators, employers and other stakeholders can do to retool and reconfigure the health workforce to meet the demands of a transformed health system reform. Fraher earned her PhD in Health Policy and Management from the University of North Carolina at Chapel Hill, her Masters in Public Policy from the University of California at Berkeley and her BA from Wellesley College.
---
Deputy Director for Research, Dan Jonas, MD, MPH
Jonas' areas of expertise include preventive services, unhealthy alcohol use, evidence-based medicine, pharmacogenomics, and individualized therapy. He has led systematic evidence reviews and meta-analyses for the Effective Healthcare Program of the Agency for Healthcare Research and Quality (AHRQ) and for the U.S. Preventive Services Task Force (USPSTF). He has published meta-analyses evaluating a variety of clinical preventive services and has published comparative effectiveness reviews on medications for alcohol use disorders and other chronic conditions. Jonas has evaluated patient time costs for healthcare-related activities and their impact on cost-effectiveness analyses. He has evaluated a variety of genetic tests and led a trial assessing genotype-guided warfarin dosing for patients starting anticoagulation therapy.
---
Deputy Director for Business, Finance & Research Administration, Nancy Jenkins
Nancy has worked with The University of North Carolina at Chapel Hill for 45 years with almost 24 years of these with The Cecil G. Sheps Center for Health Services Research. In her role with the Sheps Center, she has responsibility for directing business, finance, administrative activities and being the liaison with the Vice Chancellor for Research's Research Administration Service Center and the university's offices of human resources, finance, sponsored research, security, facilities, and others. Nancy has an open-door policy and is known as the "go to" person and the "problem solver". She is a member of the Sheps Center's Administrative Team.
In Nancy's tenure with UNC-CH, she also has worked with several departments within the School of Public Health (Health Policy and Management; Nutrition; and Maternal and Child Health); several divisions within the School of Pharmacy; and the Frank Porter Graham Child Development Institute. Nancy graduated from Sanford Business College as an Executive Assistant/Stenographer where she concentrated in accounting. She loves, finance, gardening, canning, cooking and baking, sewing, drawing and sketching.
---
Interim Deputy Director of IT, Brian Cass
Cass has over 20 years of experience leading IT teams both in public and private sectors, and within the academic administration, education, and research spaces.  He is currently Interim Deputy Director of IT for the Cecil G. Sheps Center where he leads the 4 IT teams at Sheps, which are Analytical Programming, Web and Database Programming, Systems Administration, and Desktop Security. For the past 9 years, Cass participated in the design and implementation of over 50+ health services related research projects funded by NHLBI, National Institutes of Health, Patient-Centered Outcomes Research Institute, Agency for Healthcare Research and Quality, American Cancer Society, and private foundations.
---