Services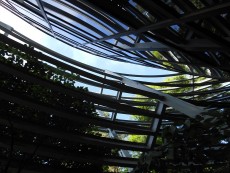 The Cecil G. Sheps Center for Health Services Research offers a wide array of services for Research Fellows and Faculty participating in health services research at the University of North Carolina. Some services are also available through consultation.
Research Services & Support:
Library & Information Services: Research and library resources, services, and assistance.
Web Application Development Team: Custom web application and database design/development, protocol implementation support, web survey tools, data visualizations, EHR data feeds, API integration, and more. Contact Brian Cass
Security: Data security consultation. Contact Mark Whelan
Data Analysis: Data analytic support for research projects, including data entry, data cleaning, data management, and experienced SAS analysts. Claims data analysis expertise. Contact Joe Meskey
Data Resources: Management of health claims databases and other data for health services research.
Administrative Support:
Business, Finance and Research Administration:Provides pre- and post-award administration support to Sheps Center researchers and external collaborators; financial management; human resources management; payroll; facility services; parking and building security.  For inquiries, please email:  business_office_staff@schsr.unc.edu
Computer Systems & User Service: Computer systems administration, user support, and security. Secure server management.