Date/Time
Date(s) - 10/14/2021
4:00 pm - 5:00 pm
Category(ies)
Preventing the next 911 call: Improving services for people at-risk of mental health and related crises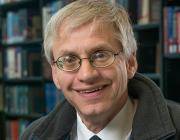 Howard Pollack, PhD
Helen Ross Professor, Crown Family School of Social Work, Policy, and Practice
University of Chicago
October 14, 2021 4:00 – 5:00 PM EST
Dr. Harold Pollack is the Helen Ross Professor at the Crown Family School of Social Work, Policy, and Practice. He is also an Affiliate Professor in the Biological Sciences Collegiate Division and the Department of Public Health Sciences, and co-director of the University of Chicago Health Lab.
His current NIH-funded research concerns improved services for individuals at the boundaries of the behavioral health and criminal justice systems, disabilities, and two major new efforts to address the opioid epidemic in Illinois and across the nation.
Please click the following link to join: https://unc.zoom.us/j/96203302391
The theme of this semester is based on the new Palgrave book on Mental Health Policy.  Many of the chapters in this book will form the basis for some of the seminars this fall.  
Sponsored by Carolina Seminars