Date/Time
Date(s) - 03/18/2021
4:00 pm - 5:00 pm
Category(ies)
Advances in Behavioral Health Policy presents:
Addressing LGBTQ Mental Health Disparities: Findings from a Feasibility Study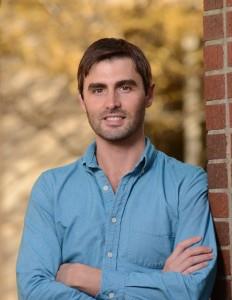 Dr. Will Hall
Assistant Professor, School of Social Work
University of North Carolina at Chapel Hill
March 18, 2021 4:00 – 5:00 PM EST
Please click the following link to join. https://uncsph.zoom.us/j/99428435885
Dr. Will Hall is an Assistant Professor in the School of Social Work at the University of North Carolina at Chapel Hill (UNC). He has a PhD in social work and completed a postdoctoral fellowship in mental health services research in a collaborative program between the Cecil G. Sheps Center for Health Services Research at UNC and the Department of Psychiatry and Behavioral Sciences at Duke University. Dr. Hall's primary research interest is understanding mental health disparities facing LGBTQ youth (i.e., depression, anxiety, and suicidality) and developing and evaluating interventions at multiple socio-ecological levels (i.e., from policies to psychotherapy) that address these problems. Dr. Hall will present findings from a feasibility study for an adapted cognitive behavioral therapy small-group intervention that he developed to reduce depressive symptoms among LGBTQ youth by targeting internalized stigma. This study was funded by NC TraCS.
Sponsored by Carolina Seminars