Date/Time
Date(s) - 11/02/2020
4:00 pm - 5:00 pm
Category(ies)
Racial inequities in cancer screening and strategies to address them
The AHRQ NRSA seminar series is held every Monday of the academic calendar year and is primarily for the pre- and postdoctoral trainees in the AHRQ NRSA fellowship at the Sheps Center. The seminars are made up of a combination of trainees presenting their work in progress and guest speakers presenting on a topic relevant to the theme of each semester. While this seminar is for the trainees, they are open to anybody who would like to attend.
Presenters
Jennifer Richmond, PhD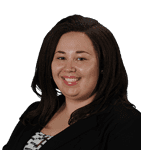 Jennifer Richmond's research interests lie in exploring the social determinants of health among African-Americans and the roles racial discrimination, neighborhood conditions, and medical mistrust play in health outcomes. She is also interested in understanding and improving the quality and value of care that African-Americans receive from the health system. In her career, she aims to explore connections between these research interests (e.g., how receiving poor quality health care may contribute to medical mistrust) and to participate in interdisciplinary efforts that translate research results into policy.
Register for the webinar series here.