Date/Time
Date(s) - 10/05/2020
3:00 pm - 5:00 pm
Category(ies)
Fall 2020 Seminar Series
Structural Racism and Career Development
The AHRQ NRSA seminar series is held every Monday of the academic calendar year and is primarily for the pre- and postdoctoral trainees in the AHRQ NRSA fellowship at the Sheps Center. The seminars are made up of a combination of trainees presenting their work in progress and guest speakers presenting on a topic relevant to the theme of each semester. While this seminar is for the trainees, they are open to anybody who would like to attend.
Presenters
Mya Roberson, MSPH: "The importance of extending evidence to Black populations"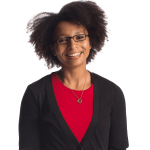 Mya's current work focuses on the relationship between premenopausal gynecologic surgery and survival in women with breast cancer. Broadly, she studies spatial and temporal patterns in racial disparities in cancer outcomes in the state of North Carolina using a health services lens. Ultimately she hopes to eliminate inequities that exist in breast and gynecologic cancer outcomes between Black and white women in North Carolina and nationally.
---
Lexie Grove, MSPH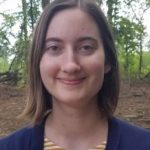 Lexie Grove is a doctoral student in the Department of Health Policy and Management at UNC Chapel Hill. Her research interests include health care access and quality for people with severe mental illness, integration of health and social services, and housing as a social determinant of health. Her dissertation will focus on housing patterns and health services outcomes among individuals with disabilities in North Carolina. Prior to starting graduate work at UNC, Lexie contributed to studies on a variety of health services and social policy topics as a public health analyst at RTI International.
Register for the webinar series here.