Date/Time
Date(s) - 09/28/2020
3:00 pm - 5:00 pm
Category(ies)
Date/Time
Date(s) - 09/28/2020
3:00 pm - 5:00 pm
Category(ies)
Fall 2020 Seminar Series
Structural Racism and Career Development
The AHRQ NRSA seminar series is held every Monday of the academic calendar year and is primarily for the pre- and postdoctoral trainees in the AHRQ NRSA fellowship at the Sheps Center. The seminars are made up of a combination of trainees presenting their work in progress and guest speakers presenting on a topic relevant to the theme of each semester. While this seminar is for the trainees, they are open to anybody who would like to attend.
Presenters
Sharita Thomas: "Working in a research team, navigating relationships with a racial lens"

Ms. Thomas is a Research Associate at the NC Rural Health Research Program at Cecil G. Sheps Center for Health Services Research at UNC Chapel Hill. Prior to joining Sheps, she worked as a data collector for the Duke Clergy Health Initiative and as a Research Assistant for the Fiscal Research Division, Health and Human Services at the North Carolina General Assembly. She has a master's degree in public policy at the Sanford School of Public Policy at Duke University.
View more of Thomas' research work here.
---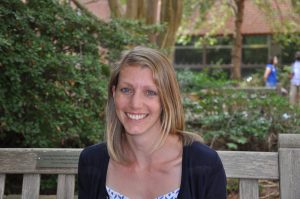 Ms. Caves is a doctoral student in the UNC Department of Epidemiology. Prior to her doctoral work, she received her nursing degree from UNC and worked both as a bedside nurse at Rex Hospital and as a research coordinator at Duke and UNC hospitals. She received her MSPH in Injury Epidemiology at the UNC Gillings School of Global Public Health. Her research interests include intimate partner violence, police violence, firearm violence and the opioid epidemic, and her dissertation work will evaluate the association between mental health and substance use disorders and the outcome of suicide among Medicaid enrollees.
Register for the webinar series here.