Date/Time
Date(s) - 10/20/2017
2:00 pm - 3:30 pm
Location
DeFriese Conference Room (Room 150) - Sheps Center
Category(ies)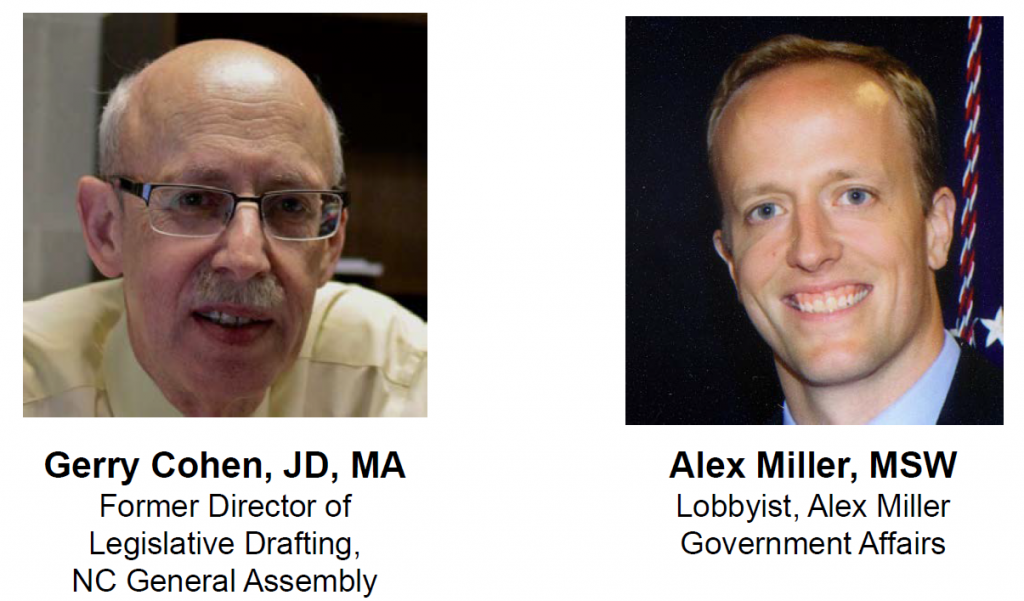 Seminar Description: What goes into the development of a bill at the legislature? When are data influential and when are they not? Join us for a discussion with Gerry Cohen, former lawyer to the legislature and according to WUNC, "probably the most important North Carolina politician you don't know," and Alex Miller, lobbyist for health professional associations, alternative energy, and NC craft breweries. We will talk about how state policy is made and how your research can influence it.
Please invite interested colleagues.
Parking is free and available.
e-mail: juliespero@unc.edu
NC Health Professions Data System:
nchealthworkforce.sirs.unc.edu
Program on Health Workforce Research and Policy:
www.healthworkforce.unc.edu