Date/Time
Date(s) - 06/22/2021
3:00 pm - 4:00 pm
Category(ies)
Join the webinar on June 22, 2021 3-4pm
The UNC Office of Health Equity & the Cecil G. Sheps Center for Health Services Research presents: How Inequality Kills: Equity as a Health System Imperative. Join this conversation with students, faculty, alumni and staff.
Michael E. Kelly Presidential Professor of Internal Medicine and SVP for Community Health Equity for Rush University Medical Center Associate Provost for Community Affairs for Rush University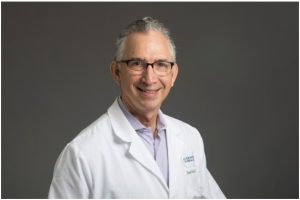 Ansell is a 1978 graduate of SUNY Upstate Medical College. He did his medical training at Cook County Hospital in Chicago. He spent 13 years at Cook County as an attending physician and ultimately was appointed Chief of the Division of General Internal Medicine at Cook County Hospital. From 1995 to 2005 he was Chairman of Internal Medicine at Mount Sinai Chicago. He was recruited to Rush University Medical Center as its inaugural Chief Medical Officer in 2005, a position he held until 2015. His research and advocacy has been focused on eliminating health inequities. In 2011 he published a memoir of his times at County Hospital, County: Life, Death and Politics at Chicago's Public Hospital. His latest book, The Death Gap: How Inequality Kills, was published in 2017.