Date/Time
Date(s) - 11/10/2021
3:00 pm - 4:30 pm
Category(ies)
Join our discussion on the perserverance of researchers and navigating work/life balance
Working in academia can be incredibly rewarding. Being able to engage in activities that contribute to your chosen field of research can be fulfilling and satisfying. At the same time, it can also be challenging, and experiencing burnout can be all too common.
In this webinar, a panel of researchers will share with you practical tips on what you can do to achieve more balance in your life by focusing on what's important to you and freeing up time and energy for what truly matters to you.
Our speakers
Sherri Green, PhD, MSW, LCSW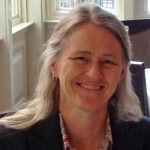 Associate Professor at the Department of Maternal and Child Health
Research Fellow at the Sheps Center for Health Services Research
Dr. Green works at the intersection of health and behavioral health for women, children, and families affected by substance use disorders and chronic health conditions amplified by experiences of trauma and poverty and rural access to care barriers. 
Crystal Wiley Cené, MD, MPH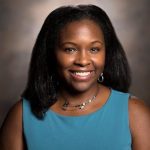 Associate Professor, Division of General Medicine and Clinical Epidemiology
Dr. Cene is interested in strategies to support engagement of family members in the care of patients with chronic illnesses, particularly cardiovascular risk conditions; patient-provider communication and engagement; strategies to promote health equity and eliminate health disparities by addressing social factors that influence health behaviors and outcomes; social networks and health.
Brianna Lombardi, PhD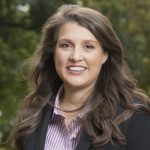 Deputy Director for the Carolina Health Workforce Research Center at the Cecil G. Sheps Center for Health Services Research
In her research, Dr. Lombardi seeks to understand how health care practices and health systems deploy teams of providers to address the physical health, behavioral health, and social needs of vulnerable individuals through integrated models of care. Considered an expert in social worker roles on integrated health care teams, she uses innovative methods to study the expanding role of social workers in integrated primary care.
Amelia Drake, MD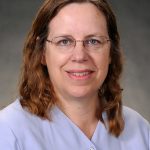 Professor of Otolaryngology/ Head and neck surgery
Dr. Drake is a Newton D. Fischer Distinguished Professor of Otolaryngology/Head and Neck Surgery, a Director at the UNC Craniofacial Center (School of Dentistry), Executive Associate Dean of Academic Programs, UNC School of Medicine and Vice Chair of Faculty Development, Department of Otolaryngology/Head and Neck Surgery.
Susan Girdler, PhD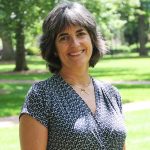 Professor of Psychiatry and Psychology
Dr. Susan Girdler is currently a Professor in the Department of Psychiatry, and also serves as Director for the UNC Psychiatry Stress and Health Research Program. Dr. Girdler's long standing research interest is in the adrenergic and neuroendocrine basis of reproductive mood disorders, including premenstrual dysphoric disorder (PMDD) and perimenopausal depression. Her research has focused on dysregulation in the HPA-axis and sympathetic nervous system responses to mental stress, and particularly on the predictive ability of histories of trauma and histories of depression to identify clinically distinct subgroups of women with reproductive mood disorders.