Meet the Fellows and Faculty
Our fellows are chosen from a diverse pool of highly trained scientists with the purpose of developing them to pursue academic careers that emphasize research.
Predoctoral Fellows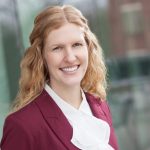 Caroline Efird, MPH, is a doctoral candidate in the Department of Health Behavior at UNC-Chapel Hill Gillings School of Global Public Health. Her current research examines how the racialized social system of whiteness in the United States influences health beliefs, attitudes, and care-seeking behaviors for rural residents. Her dissertation is a mixed-methods examination of white American and Black American racial differences in perceptions of mental health in rural North Carolina. As a social scientist, Caroline is passionate about using interdisciplinary and anti-racist research methods to promote health equity.
Hannah Friedman (Health Policy and Management)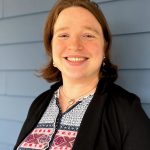 Hannah Friedman is a PhD student in the department of Health Policy and Management at the Gillings School of Global Public Health. Her research interests are primarily focused on mixed-methods research and improving health care quality, access, and equity, particularly in rural areas. At UNC, she has worked at the FORHP-funded Rural Health Research Center at the Sheps Center where she has contributed to projects on patterns of rural hospital closures as well as hospital access in rural areas. She has also worked on projects related to rural cancer caregivers and barriers to care, and to a study evaluating the needs of primary care practices during the COVID-19 pandemic. Prior to her graduate work at UNC, she worked as an analyst at RTI International where her primary role was assisting with the development of health care quality measures for CMS in post-acute care and hospice settings.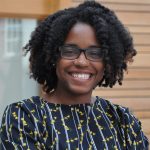 Maya Wright is a doctoral student in the UNC department of epidemiology. As a scientist, Maya hopes to conduct community-engaged and applied public health research that centers social justice and uplifting marginalized communities. Maya's current research interests comprise two broad areas: 1. Race, racism, and health; 2. Women's health. As a social epidemiologist in training, she hopes to incorporate mixed methods research that combines rich quantitative and qualitative methods. Maya's dissertation work will be exploring inappropriate hysterectomy, including the social factors that are associated with the procedure.
Postdoctoral Fellows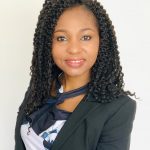 Dr. Suur Debrah Ayangeakaa, PhD, MPH is a behavioral scientist and HIV/AIDS disparities investigator. She is interested in community- and clinic-based approaches to increasing equitable access to and uptake of innovative HIV prevention and treatment interventions among underserved minority populations in the U.S. and in Sub-Saharan Africa. Her dissertation focused on understanding multi-level influences on HIV Pre-exposure prophylaxis (PrEP) service delivery and uptake among African Americans. As an AHRQ postdoctoral fellow, Suur's research utilizes mixed-method approaches to developing and implementing interventions that foster the improvement of awareness and access to HIV PrEP and other innovative HIV prevention initiatives among African Americans, particularly cis-gender women (a group highly vulnerable to HIV in the U.S., but largely overlooked in intervention research).  Suur obtained her PhD in Public Health Sciences with a concentration in Health Promotion and Behavioral Sciences from the University of Louisville, Kentucky.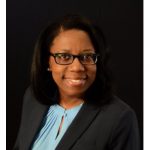 Dr. Joannie Ivory, MD is currently a second-year Hematology/Oncology Fellow at the University of North Carolina at Chapel Hill. She was born and raised in New Orleans, Louisiana. For undergraduate education, she attended Xavier University of Louisiana and graduated summa cum laude with a Bachelor of Science. Subsequently, Dr. Ivory enrolled into Meharry Medical College, where she earned both her Master of Science in Public Health and Doctor of Medicine in an inaugural combined degree program. As part of the program's curriculum, she studied factors that affect disparities seen in cancer mortality between different ethnic groups. Dr. Ivory went on to complete training in Internal Medicine at Saint Louis University Hospital, where she led research efforts to investigate provider adherence to NCCN-guidelines in breast cancer survivors. Her current research focuses on structural barriers to racial minority participation in breast cancer clinical trials.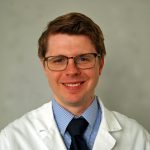 Dr. Christopher Jensen, MD, is a Hematology / Oncology clinical fellow, AHRQ health services research fellow, and master's student in the Department of Epidemiology at UNC. He completed his medical degree at UNC, followed by Internal Medicine residency training at the University of Pennsylvania. His clinical interests center on hematologic malignancies and geriatric oncology, with a research focus on health outcomes and supportive care interventions for older cancer patients. His current research includes efforts to quantify the burden of care and time spent at home among older adults with acute leukemia, with attention to the impact of newer therapies on the burden of care. Other projects focus on the impact of geriatric impairments on therapy receipt and treatment outcomes among older adults with multiple myeloma. In addition to the AHRQ / Cecil G. Sheps Center fellowship, his research program is supported by the American Society of Clinical Oncology / Conquer Cancer Foundation Endowed Young Investigator Award in Geriatric Oncology in Honor of Dr. Arti Hurria and the UNC Cancer Information & Population Health Resource (CIPHR) New Investigator Program.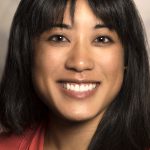 Dr. Jessica Young, MSPH, PhD is a pharmacoepidemiologist interested in leveraging preexisting data sources to advance methods used in observational research aimed at improving healthcare delivery. Her dissertation research used linked electronic medical records (EMR) and insurance claims data to examine opioid prescribing for post-surgical pain and the risk of prolonged postoperative opioid use. In addition to quantifying discrepancies between EMR and claims data and describing the implications for study findings and interpretation, her current research interests include adequate pain management and the use of opioid alternatives. As an AHRQ postdoctoral fellow, Dr. Young is looking forward to developing methods to combat challenges inherent in using large data, increasing the capability for large health systems to evolve their practice using evidence-based research, ultimately delivering higher-quality care to their patients. Prior to coming to UNC, Jessica worked as a Policy Analyst at a non-profit public policy firm and received a B.A. in Mathematics from Emory University.
Faculty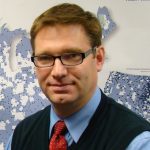 Director, Training Program
Director, Cecil G. Sheps Center for Health Services Research
Director, NC Rural Health Research and Policy Analysis Center
Professor, Health Policy and Management, Gillings School of Global Public Health
Dr.Holmes' interests include hospital finance, rural health, workforce, health policy, and patient-centered outcomes research.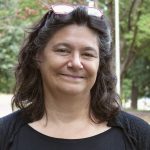 Associate Director, Training Program
Associate Professor, Division of Pharmaceutical Outcomes and Policy, UNC Eshelman School of Pharmacy
Senior Research Fellow Mental Health Services Research, Cecil G. Sheps Center for Health Services Research
Dr. Thomas' research seeks to enrich the knowledge base for ways to improve access to care for underserved populations with mental health needs, ranging from minority populations to disability policy and childhood autism. She is deeply engaged in understanding how people live – what motivates them to be transactional around the most important things in their lives – family, health, well-being.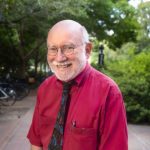 Professor, Division of General Medicine and Clinical Epidemiology, UNC School of Medicine
Former Director, Sheps Center and NRSA Training Program
Dr. Carey is a health services searcher and clinician whose research interests includes epidemiology and utilization patterns in chronic back and neck pain, determinants of work disability, end-of-life issues including utilization of gastric feeding tubes, and health disparities in chronic pain treatment.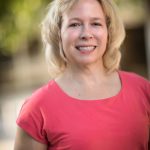 Professor and Vice Chair of Research, Department of Family Medicine
Co-Director, North Carolina Network Consortium
Dr. Donahue has a strong interest in primary care practice redesign, chronic disease care and prevention, health behavior change and collaborations among public health and primary care.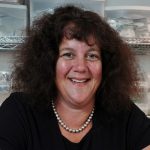 George H. Cocolas Distinguished Professor and Chair, Division of Pharmaceutical Outcomes and Policy, School of Pharmacy
Co-Director, NC TraCS Community Engagement Core
Director, Child and Adolescent Health Program, Cecil G. Sheps Center for Health Services Research
Dr. Sleath's research focuses on provider-patient communication in the areas of asthma, ADHD, diabetes, and glaucoma, engaging children and parents more in medication discussions during pediatric visits and improving patient medication adherence and other health outcomes through interventions.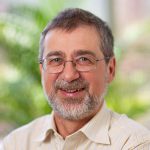 Director, Center for Pharmacoepidemiology
Professor, Epidemiology, Gillings School of Global Public Health
Dr. Stürmer is an internist and epidemiologist with expertise in state-of-the-art methods for nonexperimental treatment comparisons, including comparative effectiveness research, and real-world evidence based on real-world data.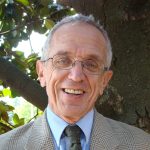 Department Chair and Vergil N. Slee Distinguished Professor of Healthcare Quality Management, Department of Health Policy and Management, Gillings School of Global Public Health
Dr. Weinberger is a health services researcher who develops and evaluates innovative strategies to improve the process and outcomes of care for patients with chronic diseases. Most of his research has been conducted with socioeconomically and/or medically vulnerable patients, including Veterans.