Date/Time
Date(s) - 12/02/2014
10:00 am - 11:30 am
Location
Rosenfeld Conference Room (Room 306) – Sheps Center
Category(ies)
We are thrilled to announce that Thomas R. (Bob) Konrad, PhD will be the third speaker in our Program on Health Workforce Policy and Research Seminar Series on December 2, 2014 at 10 a.m. in the Rosenfeld Conference Room (see flyer attached).  An RSVP to juliespero@unc.edu will help us plan for snacks & coffee.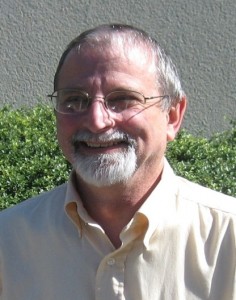 Dr. Konrad has been at Sheps since the early days of the Center and is one of the thought leaders that has shaped the Center's focus and work.  He is a medical sociologist and Professor Emeritus in the Department of Health Policy and Management, at UNC-CH.  Over the last 45 years, as a fellow at the Sheps Center and a Senior Scientist at the NC Institute on Aging, Dr. Konrad worked on numerous health services research projects involving workforce, organization, and quality of care. In the last decade he has focused closely on two health workforce areas:  (1) understanding the impact of National Health Service Corps involvement on the career trajectories and life course of participating health professionals; (2) examining the career patterns of frontline health care workers in long term, acute care, and behavioral and public health settings, directing the RWJFs national evaluations of the Better Jobs, Better Care initiative and the Jobs to Careers program.  Dr. Konrad is currently the principal in Health Workforce Analytics, a consulting practice which focuses on data based strategies for health workforce and health care team development.
Dr. Konrad will present on "WMD and the Genesis of Health Occupations (Weber, Marx, Durkheim)."
The recent rapid proliferation of occupations in the health care sector raises some fundamental questions of interest to social scientists and relevant to health workforce policy makers.
How and when do new healthcare related occupations originate?
How is the initiation of new occupations linked to broader societal, cultural, institutional and economic changes?
What is the relationship between the objective structural features of a new occupation and its more subjective aspects such as individual occupational identification, collective self-consciousness, and occupational values and ethics?
Running throughout these questions are substantive themes and methodological issues raised by classic theorists in sociology, political economy, and moral philosophy–Weber, Marx, and Durkheim. This presentation draws on these classic concepts and perspectives to explore how fundamental questions about health related occupations might yield 21st century answers.