Meet The RTI-UNC Evidence-based Practice Center Team
Meet our team
Learn more about the background and expertise of the team behind the RTI-UNC Evidence-based Practice Center.
Associate Director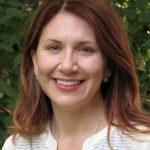 Cynthia Feltner, MD, MPH
Dr. Feltner is board certified in internal medicine with additional clinical training in psychiatry and preventive medicine, and has worked in diverse clinical settings. She has served as a Co-I and Lead Investigator for numerous systematic reviews for the USPSTF. In addition, Dr. Feltner recently led a systematic evidence review on Total Worker Health® Interventions for AHRQ and the NIH's Pathways to Prevention Program; a manuscript based on the review was recently accepted for publication in Annals of Internal Medicine. Dr. Feltner also teaches course on Prevention, Cost-effectiveness, and Systematic review methods for UNC's MD-MPH program (Health Care & Prevention). Outside of work, Dr. Feltner enjoys yoga and spending time with her three children.
Check out this list of publications authored by Dr. Feltner.
Program Manager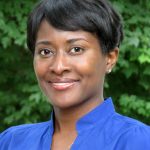 Jennifer Cook Middleton, PhD
Dr. Middleton joined the EPC in 2011 and has served as the EPC's UNC Program Manager since December 2019. She has many years of experience as a behavioral and social science researcher and has worked extensively in the areas of health services and public health research. She has served as a project coordinator and provided support to several systematic reviews and topic developments. Her most recent projects have focused on the treatment of PTSD, major depressive disorder, heart failure readmissions, physician house calls, dementia care, and arthritis. In her spare time, she enjoys cheering on the VA Tech Hokies.
Check out this list of publications authored by Dr. Middleton on PubMed.
Research Assistant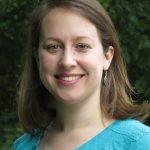 Claire Baker
Ms. Baker has worked with the RTI-UNC EPC since 2009 and has assisted with many USPSTF and AHRQ-funded projects over the years. Most recently, she has helped coordinate two Task Force reviews on the topics of vision screening in children and screening for cardiovascular disease risk. A native of North Carolina, she loves spending time with her family enjoying the outdoors while hiking, biking, and kayaking.
Check out this list of publications authored by Ms.Baker on PubMed.
Research Librarian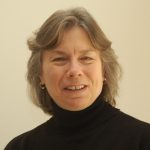 Lynn Whitener, MSLS, DrPH
Dr. Whitener served as the Director of Library Services for the Cecil G. Sheps Center for Health Services Research at UNC-Chapel Hill, and was the librarian for the RTI-UNC EPC for over 20 years. She continues to provide information services to the National Library of Medicine and AcademyHealth in her role as President of Information Packaging. She has supported the RTI-UNC EPC on previous systematic reviews for the USPSTF, specifically on screening for speech and language, osteoporosis, menopausal hormone therapy, child maltreatment, and Vitamin D. She is PI on a project funded by the National Library of Medicine on HSRR, a searchable database of information about research datasets, instruments/indices, and software. Fun fact: her first office was located directly next to Dr. Cecil G. Sheps.
Research Librarian
Christiane Voisin, MSLS
Ms. Voisin has provided literature search support for EPC projects and systematic reviews for over 10 years. She has developed and performed literature searches for recent USPSTF topics including screening for elevated lead levels in childhood and pregnancy (topic refinement), folic acid supplementation to prevent neural tube defects and screening for latent tuberculosis infection in adults. She is also the Acting Associate Director for Information Services at the Sheps Center and PI for the Health Services Research-in-Progress database management contract at UNC. Ms. Voisin's work has been supported by AHRQ, DERP, and the National Library of Medicine. Ms. Voisin has also provided contract literature search support for projects funded by the State of Maryland and FDA. In her spare time she operates a vegan baking service and volunteers at a local radio station.