Program Directors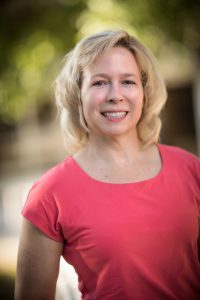 Dr. Donahue became Program Director in 2020 after serving as Associate Program Director.  She is a Professor and Vice Chair of Research at the University of North Carolina (UNC) Department of Family Medicine. She co-directs the North Carolina Network Consortium (www.ncnc.unc.edu), a meta-network of eight practice-based research networks and four academic institutions in North Carolina.  Dr. Donahue is a graduate of the fellowship and has been involved as a faculty mentor for years.
Dr. Flower became Associate Program Director in 2017. She is Clinical Professor and Director of Research in the Division of General Pediatrics and Adolescent Medicine at UNC.  She is also a faculty member in Preventive Medicine, serves as faculty for the Institute of Healthcare Quality Improvement, and is a Fellow of the Frank Porter Graham Child Development Institute.  Through these roles, she works to reduce disparities in health and health care for children and families.
Dr. Berkowitz became an Associate Program Director in 2020.  He is an Assistant Professor in the Division of General Medicine and Clinical Epidemiology with the School of Medicine.  Dr. Berkowitz's clinical and research interests include unmet basic resource needs, food insecurity and methods of causal inference.